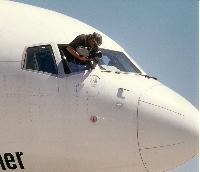 STUDIO SOUTH delivers all three and more, as we work to produce your media project. We offer on-site video production, editing and certified legal services. We duplicate discs, transfer film and create digital files from your media. We can transfer video tapes (vhs, vhsc, 8mm, Hi8, reel to reel, 3/4 Umatic, Betamax, Beta SP, mini dv, dvcam, 1" video) and audio ( reel to reel, audio cassettes, open reel plus 78 & 33 1/3 records). We do all work in house in our 5,000 sf facility on Old Pineville Rd.

We can produce your message, tell the story of your product or service, and prepare those programs for viewing on any of the Social Media sites. We can take your camera files, tablet files, SD cards and transfer them to DVD or to the computer file of your choice. Our legal experience is unequalled: we can record depositions, produce a "Day In The Life" or settlement video and take your jury to the accident scene via video. Need CDs or DVDs? We duplicate them in house, complete with high quality imprinted graphics on the disc as well as variety of packaging options.

If you are not familiar with our company and your first contact with us is online: We would be pleased to hear from you! Please let us know what your needs and questions are, we will be more than happy to help.

Our company was established in 1980 and has been providing outstanding service ever since.


We are on Facebook, Angie's List, and an accredited member of the Better Business Bureau,

Studio South is located at 4912 Old Pineville Rd, Charlotte, N.C. 28217 704.525.0296 Our email is service@studiosouthmedia.com